Cinnamon tea is one of those teas that no only sounds good, but actually tastes even better than you'd first think. Autumn and Pumpkin Spice lovers rejoice, this tea is meant for you !
It can be made and sipped any time of the year, but autumn just seems to scream cinnamon, honey, and apples. The best thing is all 3 make a to-die-for tea.
So if you're just getting into tea, or would like to know more about cinnamon tea in general, sit down with me and let's go through this beginner's guide.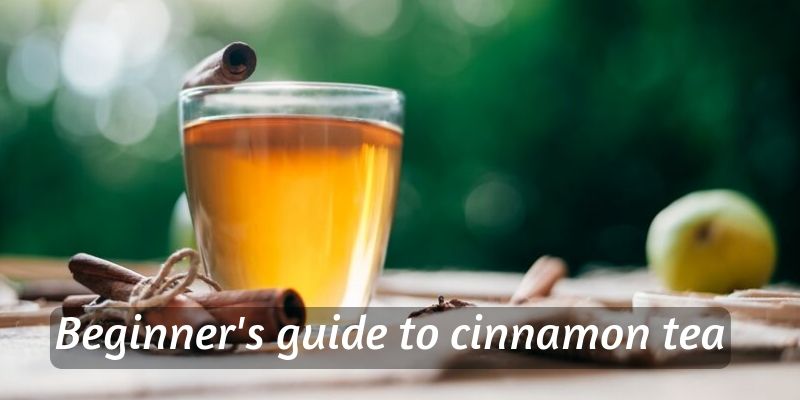 What is cinnamon tea ?
Cinnamon tea is the brew/infusion made from steeping cinnamon in hot water for several minutes. You can use anything from whole cinnamon sticks to ground cinnamon, depending on what you've got on hand.
This is a herbal tea, or tisane, meaning it's not made from the leaves of the Camellia sinensis or  assamica variety.
You'll often find cinnamon listed as a major ingredient in teas meant for relaxation, mood enhancement, and several muscle cramps. Including stomach aches, though this is only if taken in moderation.
Where does cinnamon come from ?
Cinnamon comes from Southeast Asia, meaning countries such as Thailand, Indonesia, Sri Lanka, Philippines, and so on. You'll also find it in India and China, and in the past few decades also in parts of South America.
Cinnamon is the common name for a variety of plants, actually trees, that grow a very fragrant bark and have the same flavor profile, though with slight differences.
The most famous cinnamon producers are India, Sri Lanka, Bangladesh, and Myanmar. That being said, most often you'll find cinnamon exported from China and Indonesia.
The Cassia cinnamon is what most grocery stores carry, and it's most often found in powder form. This is the Chinese cinnamon, which is not exactly true cinnamon, but a related species.
But if you're looking for quality and more pronounced flavor and health benefits then you should be looking for the Ceylon variety.
Cinnamon sticks are actual tree bark (taken from the tree itself). The outer bark is stripped from the tree, and the inner bark is pried off in long threads.
While the threads are still moist, they are shaped into the rolls we all know, and allowed to dry out completely.
The Cinnamonum verum (Ceylon variety) is softer and can be more easily ground into powder form by using a spice grinder or coffee grinder. The other varieties are tougher, and deed a tougher grind to get to a powdery consistence.
This cinnamon form Coconut Country Living is actual cinnamon, fairtrade organic cinnamon sticks all the way from Sri Lanka. It's USDA approved, so there's the seal/stamp of approval.
It comes in an 8 oz/226 gr pack, resealable, and with its own e-book for recipes and such.
You can find the listing on Amazon here, and read the reviews as well.
How to make cinnamon tea
Making cinnamon tea from the cinnamon quills themselves is not hard, though you're going to need to keep an eye on a timer.
You can use whatever cinnamon you have on hand, and brew it as you would any herbal tea.
To brew cinnamon tea, you'll need:
Cinnamon, of any kind and in any form
8 oz/236 ml of hot water, about 90 C/194 F
(optional) sugar or honey, in a very small amount
(optional) strainer or filter to keep the cinnamon out of the tea
Exactly how much cinnamon you need to use, and how long to steep it is going to depend on what form of cinnamon you're using. I'll cover both sticks and powder form in this guide.
As a general rule, I've found that brewing the tea directly into the cup/mug you're going to drink from is actually a better idea. Less mess, less cleanup, and ultimately no wasted tea.
If you're brewing for several people at once, then this idea isn't for you. But if you're brewing a single serving of cinnamon tea then this Sweese tea cup could be for you.
It's made entirely of porcelain, and comes with a stainless steel removable filter that you can place inside the cup, and a nice porcelain lid that's going to keep your tea hot.
It can also double as a coaster to keep the used cinnamon sticks.
This is a large-ish tea cup/mug, clocking in at 15 oz/430 ml, meaning you can easily brew more than a regular cup of tea in it.
You can check the listing on Amazon here, and read the reviews as well.
Using whole cinnamon sticks to make tea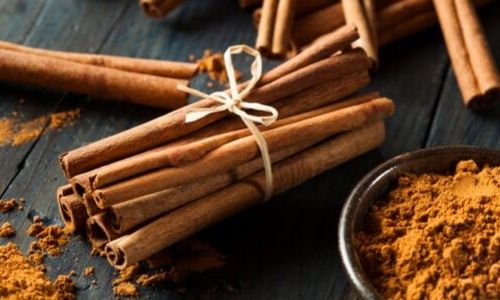 If you're using whole cinnamon sticks then one stick is enough for one cup of tea. Keep in mind that the more surface area that's in contact with the hot water, the faster the tea brews, and the more flavor you're going to get in a shorter amount of time.
So I recommend breaking the cinnamon stick at least in two, if not into several pieces, for better and faster brewing.
If you're using the Sweese cup then the whole stick broken up into several pieces will easily fit into the metal filter.
If not then a regular paper coffee filter will do, as will simply straining tea tea into the cup if you decide to brew it in a pot.
The point is that you're going to need to let the cinnamon sticks steep in the hot water for at least 5 minutes, if not 10. This is according to how strong your like your tea, and also how small or large your pieces of cinnamon are.
After you're done brewing, remove the cinnamon sticks.
Can I reuse cinnamon sticks ?
Yes, you can totally reuse cinnamon sticks as long as you brewed them only in water. As in, not with sugar already added or other teas.
Reusing cinnamon that's been steeped in, say coffee or black tea, is going to have the broken down ingredients found in those drinks, which decay over time.
While a simple stick of cinnamon, only wet with pure water, can be dried and reused several times throughout the year, one that was steeped in anything else won't be very sanitary to reuse.
So if you're going to reuse the cinnamon sticks you used in this tea, make sure you add sugar only after you're done brewing.
Using ground cinnamon to make tea
If using ground cinnamon then you're going to have a slightly different experience than with stick cinnamon.
You're definitely going to need a paper filter or empty tea bag for this, since the powder can and will get everywhere. I recommend these one-use paper tea bags off Amazon.
Fill one empty tea bag with 2 teaspoons of ground cinnamon. It's going to be dusty and get everywhere, but it's doable. Once the powder is in, close the tea bag as best you can and place it in the cup or mug you're going to drink from.
Add the 8 oz/236 ml of hot water, and let sit for up to 5 minutes.
Keep in mind that ground cinnamon steeps faster, and might become actually spicy if left for too long. This isn't really a problem for the stick version, since it takes longer to brew.
When the time is up, remove the cinnamon. You'll notice the tea bag has swollen, since the fibers in the cinnamon have absorbed some water and became larger.
You can try squeezing the tea bag, but be careful not to rip it open, otherwise you'll have a very difficult time getting cinnamon bits out of the tea.
Does cinnamon dissolve in tea ?
No, cinnamon does not and cannot dissolve in tea, nor in coffee. This is because it's actually mostly fiber, and the actual bark of a tree.
It can't be dissolved, but it can be ground down into a fine powder and used for cooking or brewing purposes.
There is a type of cinnamon that's called soft or crumbly. That's 'true cinnamon', which is still not going to dissolve.
However soft/true cinnamon is going to be easier to break down and will have a better flavor.
This is why you're going to need a good filter or strainer to keep out the cinnamon bits from your tea after you're done brewing.
What to add to cinnamon tea
Cinnamon tea is amazingly versatile. You can add nearly anything to it, and it still comes out as a great combination.
A few examples would be cinnamon tea with rooibos, which is a wonderful, warm, and naturally sweet combination. It's a combo you'll see often in bedtime teas, since both ingredients help you relax and generally improve your mood.
Both ingredients are kind of sweet on their own, and any sugar or sweetener you add will need to be in a very small amount, otherwise it can get too sweet.
Another combination would be cinnamon with nearly any flower, or flowery tea. For example cinnamon with rose tea is a very fragrant and strong tea, but it's also very refreshing and needs barely any sweetener.
You could swap rose tea for jasmine, lavender, and chamomile and you'd still get a nice brew.
Cinnamon and vanilla, either as actual steeped pod or just essence is amazing as well, but can be too sweet or strong for some folks. Works wonderfully as air freshener or incense though.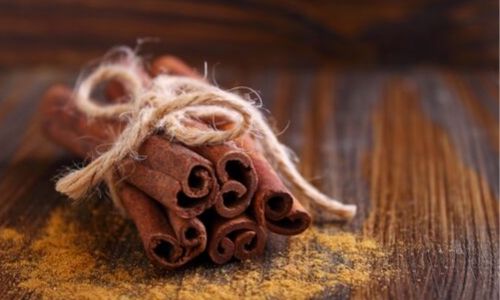 If you brew pure cinnamon tea, milk is always an option. Whether it's dairy or plant based it's still going to taste great, and especially so if you brew a very concentrated tea and add in warm milk to make it even more flavorful.
In terms of what true teas pair great with cinnamon, I'd recommend sticking with black tea. This is because it has an earthy, malty flavor of its own and pairs well with the spiciness in cinnamon.
A green tea would be too light and vegetal for cinnamon, and a successful pairing would be hard to achieve.
White tea is too delicate and easy to overpower with a strong flavor like cinnamon, and Oolong is too much of a crafted flavor to add anything to it. So is Pu'erh, which again leaves you with just black tea.
Cinnamon tea and honey
One of the most famous pairings, and I've left it for last. Why ? Simply because it's so good it needs a section of its own.
One of the reasons cinnamon goes so well with honey is because they both have very similar properties, and in Ayurveda are a very common pair.
As in, when you do find one you'll often find the other not very far in the ingredient list, or as a recommended alternative.
Both cinnamon and honey are anti-septic and anti inflammatory ingredients, so for example soothing a sore throat with cinnamon tea and honey is going to be very effective.
When you do add honey to your tea, please be careful. Honey is a very resilient product, and the bees do a very good job with it. But, it should never be heated.
This is because it loses part of its flavor, and nearly all of its benefits if heated above 40 C/104 F. Its entire compositing changes and can sometimes become harmful.
So make sure that when you add honey to tea, the tea is not hot. It should be warm, but not hot. If you can comfortably hold the cup in your hands without it burning then it's fine to add the honey.
Cinnamon tea health benefits
The health benefits coming from cinnamon tea are some of the best out there.
There's many health benefits, ranging from lowering blood pressure to aiding hair growth (stimulates blood flow to scalp), stomach aches, irritations, headaches, weight loss, and so on.
Since there's so many of them I'll only touch on the most important and common ones.
Please keep in mind that these health benefits do not come as a result of drinking  cinnamon tea just every now and then. Like everything, to achieve these benefits you need constant and steady exposure to cinnamon to have it work, and it will take a few weeks.
Cinnamon tea and weight loss
Weight loss is one of the areas cinnamon can help in, and so can the brew made from cinnamon.
Mostly because cinnamon activated thermogenesis, which heats the body, making it burn calories. However you may want to consider cinnamon tea as an alternative for weight loss only if it's made form the Ceylon cinnamon, or true cinnamon.
This is because it has the lowest amount of coumarin, which is a compound that can possibly increase the risk of excessive bleeding when bleeding occurs. And it may have a negative effect on the liver, worsening liver diseases.
Another way cinnamon may help with weight loss is by reducing calorie intake.
As you well know, cinnamon is naturally sweet, and leaves a sweet aftertaste as well. Meaning that cinnamon tea does not need much sugar, or any sugar at all, depending on your preferences.
This means it's naturally low in calories, and slowly replacing soda or sweeteners with cinnamon wherever possible is going to ensure a slow but steady calories reduction, which in turn will lead to weight loss if done consistently.
Cinnamon tea, cholesterol and type 2 diabetes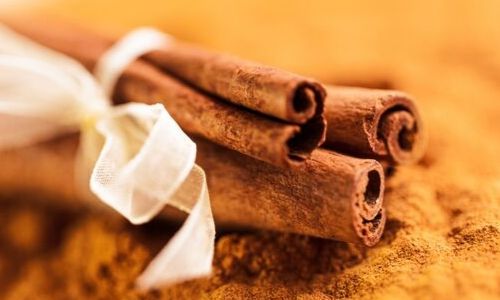 Yet another way cinnamon tea may help your overall health is by reducing 'bad' cholesterol levels in the body, and helping increase the 'good' HDL cholesterol.
It's also good for reducing blood sugar, which again is a boon to those with high cholesterol as it makes the symptoms less pronounced.
And, this also means that cinnamon helps lower insulin resistance. If you've got type 2 diabetes then you know the high insulin resistance is what's wreaking havoc in your system.
While cinnamon will not work miracles, it's an helpful aid to have around the house for such cases.
Cinnamon tea is anti inflammatory and antiseptic
Due to the the high antioxidant count in cinnamon, it seems to help with excessive inflammation. So for example in cases such as a sore throat, cinnamon tea may help relieve the symptoms, and it may help congested noses as well.
This and means that cinnamon has an entire host of antioxidants to help boost your immune system, and also keep your body in top shape. these benefits are more pronounced when taking raw cinnamon, such as powdered onto banana toast or something similar.
Cinnamon oil, the essential oil that is naturally present in cinnamon is also an antiseptic, meaning it will help fight off any infections. Bacteria and fungi will have a much harder time settling in.
Cinnamon tea and pregnancy
Drinking cinnamon tea during pregnancy is alright, as long as you keep it in a small amount. For example up to 2 cups of tea per day should be the limit, since you're ingesting the brew made from a couple of grams of cinnamon.
If eating cinnamon, try to keep it under 6 grams per day, as that is the maximum dose for adults. However keeping in mind that pregnant women are usually cautioned to take less, it might be a good idea to take less cinnamon as well.
If you're Drinking cinnamon ta during pregnancy then it might help with nausea and reduce blood pressure.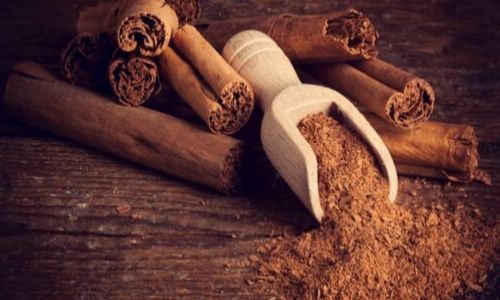 Does cinnamon tea have caffeine ?
No, cinnamon tea has no caffeine. Cinnamon by itself contains no caffeine, so any caffeine you find in cinnamon tea is added post-production, in which case you should find a label on the tea pack clearly stating this.
Another way you could find caffeine in your cinnamon tea is if it was blended with a true tea such as black, green, white, Oolog, or Pu'erh tea, all of which naturally contain caffeine.
There is also yerba mate which contains caffeine, but that is a very rare tea to combine with cinnamon.
Can I drink cinnamon tea daily ?
Yes, you can drink cinnamon tea daily as long as you don't go overboard. What does that mean ?
As long as you do not brew with more than 6 grams of cinnamon per day, you should be alright.
Taken in small amount cinnamon will only offer the health benefits, but there are some possible side effects if you begin to drink too much, on a regular basis.
Cinnamon tea side effects
Most of the side effects of cinnamon come from the Cassia variety, which if you'll remember is the second-best cinnamon and also cheaper.
It's what most stores will carry, so you might have to look a little better for true cinnamon.
The main culprit here is coumarin, which is naturally present in any type of cinnamon. But in Cassia cinnamon it's 63 times higher than in true cinnamon.
So taking too much Cassia cinnamon may lead to liver damage, and many any related symptoms you have already worse.
Another way coumarin may hinder your health is by promoting the growth of cancerous cells. Exactly how this happens isn't well known, but it's something that has been noticed in rodent experiments.
Also keep in mind that cinnamon may become actually spicy when taken in large amounts, meaning it might trigger an irritation or burning sensation where it touched a mucous tissue, like the inside of the mouth.
Conclusion
Cinnamon tea is wonderful, it both tastes and smells amazing and it's a memory anchor for many of us. It usually invokes autumn and winter, lots of cooking so it's warm inside and cold outside, and the smell of cinnamon and oranges seemed to be everywhere.
A cup of cinnamon tea doesn't sound bad, not bad at all. I hope this guide helped you figure out the spice, and helped you make the best cinnamon tea ever.
If you want to know more about coffee or tea, feel free to check the related articles below. Who knows what else you might find ?